Sunday, July 7, 2013
Posted by

Obi-Wan Kabuki
at 5:29 PM
1 comment:


Wednesday, April 4, 2012
Posted at
cryptogon.com
April 4th, 2012
Via:
Wired Magazine:
In addition to constructing the Stellar Wind center, and then running the operation, secretive contractors with questionable histories and little oversight were also used to do the actual bugging of the entire U.S. telecommunications network.
According to a former Verizon employee briefed on the program, Verint, owned by Comverse Technology, taps the communication lines at Verizon, which I first reported in my book The Shadow Factory in 2008. Verint did not return a call seeking comment, while Verizon said it does not comment on such matters.
At AT&T the wiretapping rooms are powered by software and hardware from Narus, now owned by Boeing, a discovery made by AT&T whistleblower Mark Klein in 2004. Narus did not return a call seeking comment.
What is especially troubling is that both companies have had extensive ties to Israel, as well as links to that country's intelligence service, a country with a long and aggressive history of spying on the U.S.
In fact, according to Binney, the advanced analytical and data mining software the NSA had developed for both its worldwide and international eavesdropping operations was secretly passed to Israel by a mid-level employee, apparently with close connections to the country. The employee, a technical director in the Operations Directorate, "who was a very strong supporter of Israel," said Binney, "gave, unbeknownst to us, he gave the software that we had, doing these fast rates, to the Israelis."
Because of his position, it was something Binney should have been alerted to, but wasn't.
"In addition to being the technical director," he said, "I was the chair of the TAP, it's the Technical Advisory Panel, the foreign relations council. We're supposed to know what all these foreign countries, technically what they're doing…. They didn't do this that way, it was under the table." After discovering the secret transfer of the technology, Binney argued that the agency simply pass it to them officially, and in that way get something in return, such as access to communications terminals. "So we gave it to them for switches," he said. "For access."
Posted by

        AMERICAN KABUKI
at 7:58 PM
No comments:


Wednesday, February 29, 2012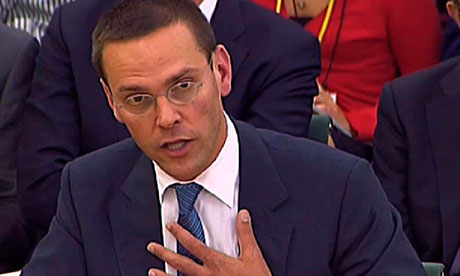 http://www.huffingtonpost.com/2012/02/29/james-murdoch-steps-down-news-international_n_1309953.html?ncid=edlinkusaolp00000003&ref=media 

James Murdoch has stepped down as executive chairman of News International, the British arm of News Corp., the company announced Wednesday. Murdoch, who was once seen as the heir apparent to his father Rupert at the head of News Corp., has now lost a key position within the company.
Posted by

        AMERICAN KABUKI
at 2:43 PM
No comments: